Who We Are
Jones Optical proudly serves the Champaign/Urbana area with quality eye care services and a friendly staff. Dr. Erik Burgwald takes great pride in offering the best vision care possible for your entire family.
Whether you need to be fitted with eyeglasses or contact lenses, or you need a comprehensive eye exam, our practice utilizes the latest technology and treatments available. Our staff will take the time to answer all of your questions and explain treatment options through your entire eye care experience.
At Jones Optical, you will find an experienced and helpful team of eye care professionals dedicated to meeting your eye health needs. We recognize you have a choice for your eye care professional and thank you for choosing us to care for your family's vision needs. We invite you to refer your friends and family to our eye care office.
If you're looking for quality eye care with a personal touch, than give us a call and schedule your comprehensive eye exam today!
---
Meet the Doctors
Dr. Erik Burgwald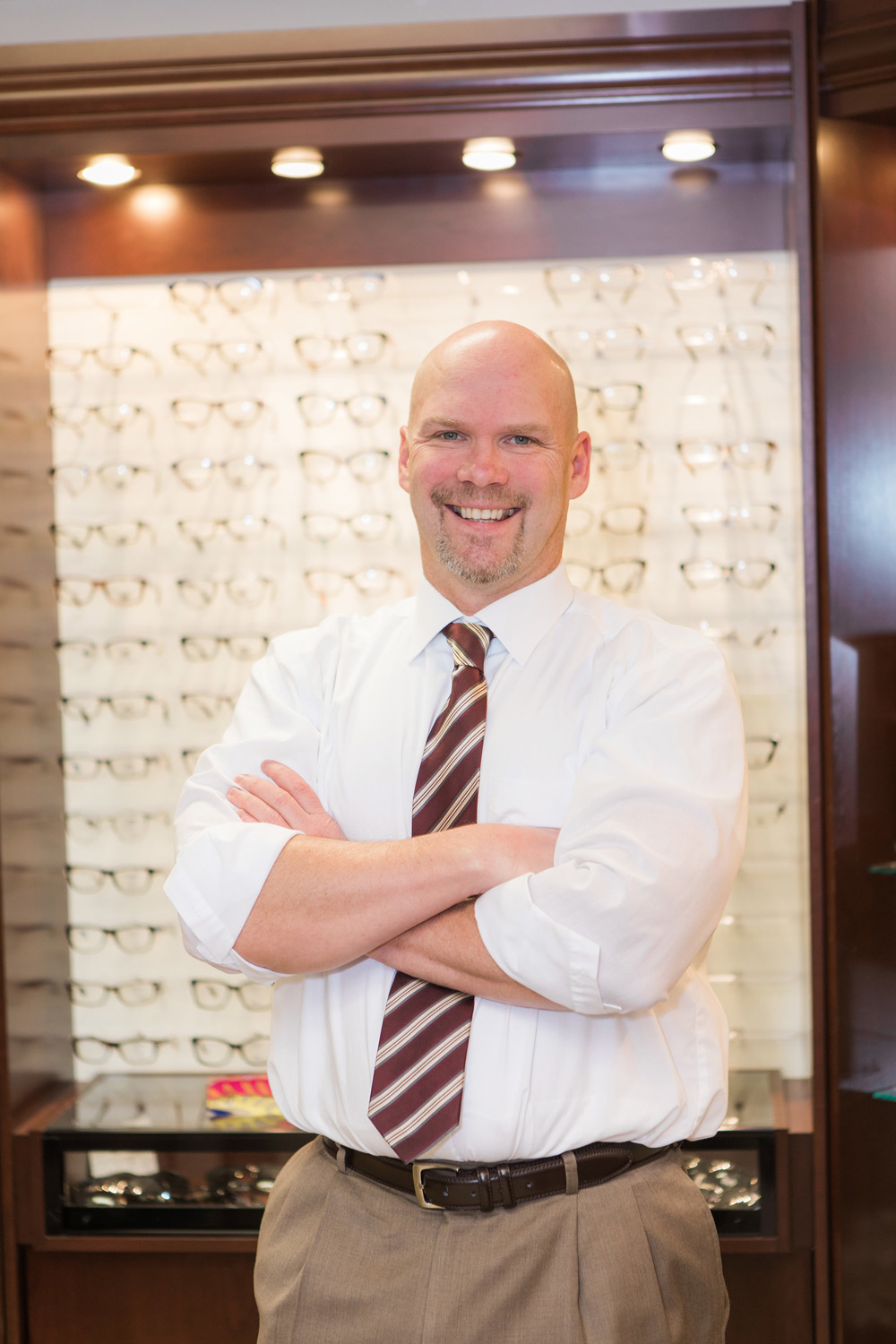 Dr. Erik Burgwald is eager to go the extra mile for his patients and community. With state-of-the-art lab equipment, Dr. Burgwald is able to help patients with more than just glasses and contact exams.
Dr. Burgwald has helped patients of all ages see clearly so that they can live their lives to the fullest for over 20 years. His trained and knowledgeable staff also helps patients find the right eyewear to meet their eye care needs.
Dr. Burgwald specializes in CRT (Corneal Reshaping Technology) lenses and computer vision solutions, as well as treating ocular diseases, like glaucoma, macular degeneration, red eyes, and he can remove foreign bodies in the eye.
A 1993 graduate of the Illinois College of Optometry, Dr. Burgwald is also DPA and TPA certified. In 2001, Dr. Burgwald purchased Jones Optical, located at 1711 S Neil St #3 in Champaign. In 2014, he opened Burgwald Eye Center at 417 E Main St. Mahomet.
Dr. Burgwald participates in the Infantsee Public Health Program, donates to the Lions Club, Mahomet Parks and Recreation and the Mahomet-Seymour School District.
Dr. Kelly Sanders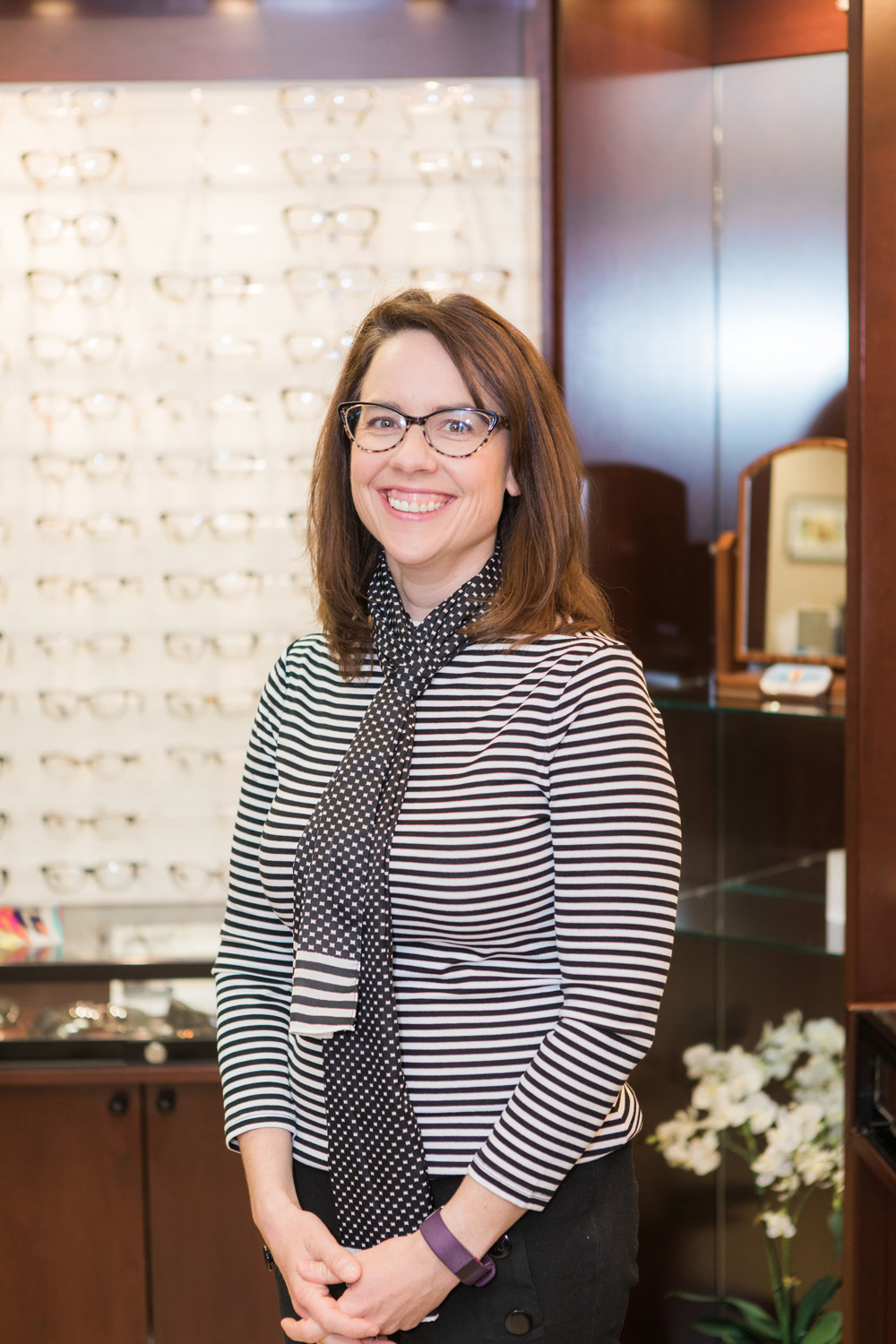 Dr. Kelly Sanders is excited to meet new patients as well as welcome her current patients to her new locations.
Dr. Sanders enjoys seeing patients of all ages. She especially enjoys Pediatric Eye Care and travels to local and neighboring schools to do vision therapy.
Dr. Sanders has been practicing in the Champaign area since 2005. She specializes in all types of contact lens evaluations, including bifocal and toric lenses. Her experience and training allows her to diagnose and treat many eye conditions.
Originally from Northern Illinois, Dr. Sanders is a 2000 graduate of the University of Illinois at Urbana-Champaign. She earned her optometry degree from Southern College of Optometry in Memphis, Tennessee. She resides locally with her husband Patrick and their two daughters.
Our Team
Barb, Kim, Pam, Renata, Stephanie, Kaylee, and Cindy